The Comfort of a Cuddle
Participants are visited by an enrichment specialist with their loving, friendly pet who is trained and certified. Pet visits present an opportunity for companionship and provide comfort.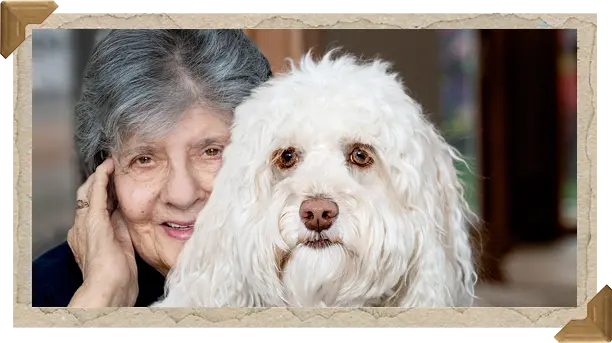 Pet Visit Enrichment Fund Benefits
Provides companionship
Lifts spirits
Eases anxiety and stress
Reduces loneliness
Promotes engagement
Details
One-on-one interaction
In-person or virtual
Trained and certified pet
Family participation option
JHCN does not charge for any of its services. You'll never receive a bill.
Pet Visit Enrichment Funds
Partrich Pet Visit Enrichment Fund
To learn about creating a named fund contact Megan Topper
248-592-3969 or mtopper@jhcn.org