They Need Us
We Need You
Members of the Grand Circle of Women commit to help JHCN meet the most pressing needs of patients and families with an annual donation of $1,000 or more.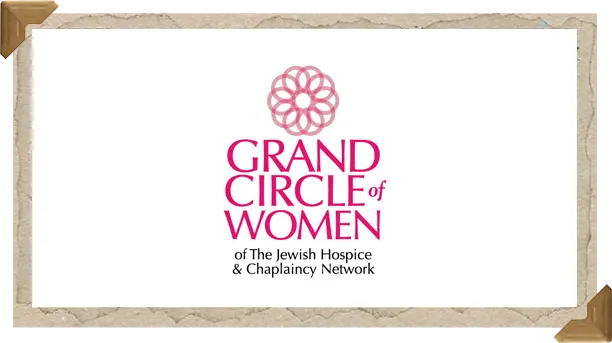 With the help of Grand Circle members, more than 300 individuals and 1,000 family members impacted by dementia at end-of-life receive support each year.
Membership includes exclusive programs and invitations to other JHCN events.
JHCN is funded solely by donations. Patients and families are never charged.
Thank you for your tax-deductible gift ensuring no Jew faces life-limiting illness alone.
Grand Circle of Women Advocacy Board
Gayle Burstein, Chair • Lauren Bean • Dana Burnstein • Barbara Cohn • Joanne Danto • Cathy Deutchman • Norma Dorman • Shaindy Freedman • Tavi Fulkerson • Nancy Grosfeld • Linda Hayman • Deborah Shayne Horowitz • Gilda Jacobs • Zina Kramer • Sue Kaufman • Andrea Laker • Cheryl LaKritz • Susan Lewis • Sandra Matz • Joy Nachman • Janet Pont • Barbara Roden • Phyllis Schwartz • Elaine Serling • Jeannie Weiner • Andi Wolfe
The Jewish Hospice & Chaplaincy Network is a 501(c) (3) organization.
Contributions are tax deductible to the extent allowed by law.