Holding Your Hand
Evelyn Kasle Patient Care Navigation Program
Our team presents you with individualized options and advocates on your behalf to ensure you receive the best care possible. We have extensive experience and an expansive network to help during every stage of a life-limiting illness. With supportive, palliative and hospice options, it is never too soon to reach out.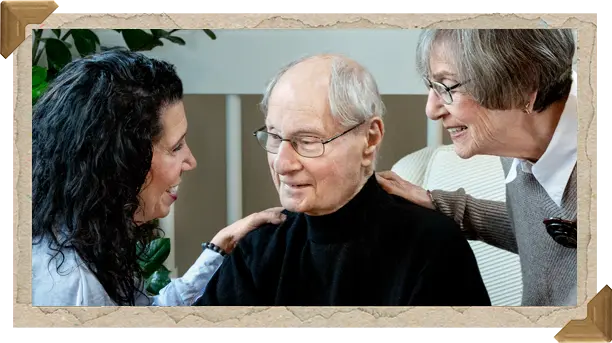 Care Navigation includes:
Care Coordination
Presenting individualized care options and offering ongoing support
Social Work
Supporting you through the emotions of decision making and caregiving
Advocacy
Ensuring you receive the care you want, need and deserve
Connection to Resources
Identifying options for living accommodations, home care, respite, grief support and more
Spiritual Care
Rabbinic guidance regarding questions, challenges and concerns in accordance with your beliefs
Learn more
Life Enrichments
Enhancing quality of life through in-home or virtual visits
Learn more
Volunteer Visits
Creating special and meaningful connections
JHCN does not charge for any of its services. You'll never receive a bill.
Care Navigation Funds
Bean/Brown Emergency Intervention Fund
Linda and Dennis Deutsch Dementia Care Fund
Seymour D. Finkel Emergency Intervention Fund
To learn about creating a named fund contact Megan Topper
248-592-3969 or mtopper@jhcn.org