You deserve peace of mind
LifeLinks, JHCN's supportive and palliative care program, ensures no Jew is ever alone at any stage of a life-limiting illness, beginning from the time of diagnosis. We're here to hold your hand every step of the way.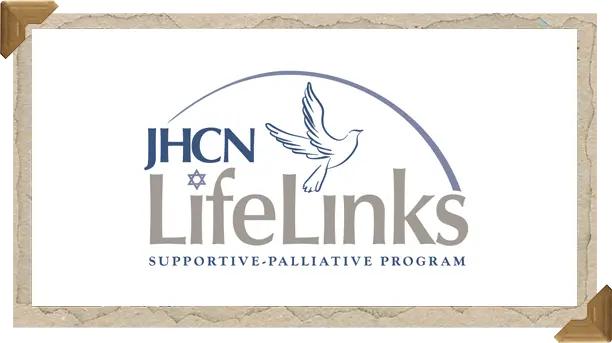 Who Should Choose LifeLinks?
Anyone diagnosed with a life-limiting illness who is not ready or eligible for hospice care and/or wishes to continue curative treatment.
What Is Supportive Care?
JHCN's supportive care program makes all our services available to individuals who are not in need of or interested in palliative or hospice care.
What Is Palliative Care?
JHCN's palliative care program presents care options focused on relieving pain and managing the symptoms and stress of illness.
Where Are Services Provided?
Wherever a patient calls home – private residences, hospitals, assisted living facilities, adult foster care homes, nursing homes and in-patient hospice units.
It is never too soon to reach out. We are here for you.
Any or all of the following are available to every LifeLinks patient and their family members:
Care Navigation
The JHCN social work team has extensive experience and an expansive network to help present you with the best care options and advocate on your behalf to ensure you receive it.
Life Enrichments
With a focus on living in the moment, Life Enrichment specialists engage patients in one-on-one, in-person or virtual visits.
Spiritual Care
JHCN's diverse team of rabbis offers vital support to patients and families in accordance with one's beliefs.
JHCN does not charge for any of its services. You'll never receive a bill.

LifeLinks Funds
Eva and David Chinsky LifeLinks Fund in memory of Rochelle and Edward Chinsky
To learn about creating a named fund contact Megan Topper
248-592-3969 or mtopper@jhcn.org