Shabbat Shalom!
Participants enjoy a visit from JHCN clergy at week's end, offering spiritual care, prayers and the singing of Shabbat songs. Shabbat Celebration visits present an opportunity to welcome the Sabbath and connect with Jewish tradition.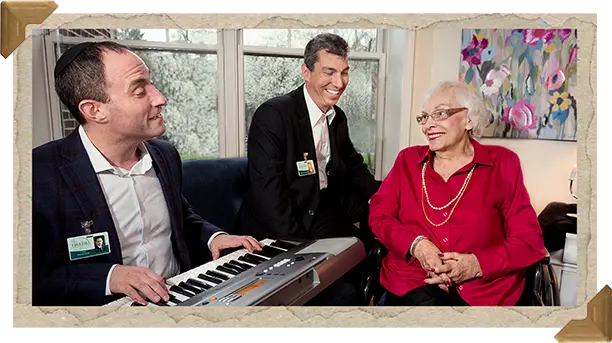 Shabbat Celebration Enrichment Benefits
Fosters feelings of joy
Nurtures spiritual expression
Promotes connection to Shabbat rituals and traditions
Details
One-on-one interaction
In-person or virtual
JHCN Clergy
Shabbat prayers, blessings and songs
Family participation option
JHCN does not charge for any of its services. You'll never receive a bill.
Shabbat Celebration Enrichment Funds
Lillian Efros Kaufman Shabbat Celebration Fund
To learn about creating a named fund contact Megan Topper
248-592-3969 or mtopper@jhcn.org