We've got your back
Participants receive massage and reflexology visits – application of pressure on specific points of the feet and hands – from a licensed therapist. This enrichment provides much needed physical comfort and relaxation.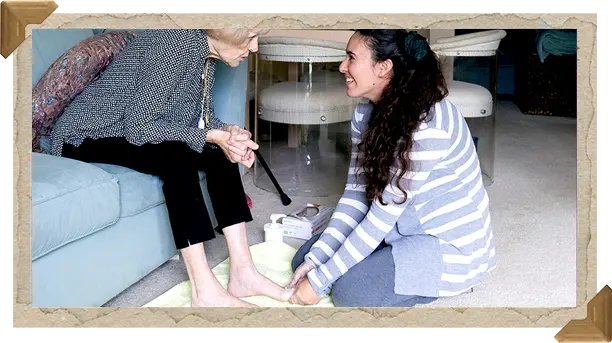 Massage and Reflexology Benefits
Promotes relaxation
Increases energy
Eases pain and symptoms
Improves circulation
Reduces anxiety
Details
Licensed massage and reflexology therapists
In-home
Individualized approach
JHCN does not charge for any of its services. You'll never receive a bill.
Massage and Reflexology Enrichment Funds
Stephen P. Hayman Massage and Reflexology Fund
To learn about creating a named fund contact Megan Topper
248-592-3969 or mtopper@jhcn.org