The Power of Music
Participants enjoy visits from a professional musician. Music brings joy and facilitates connection. It is especially impactful for individuals who are less interactive as music often resonates when the spoken word does not.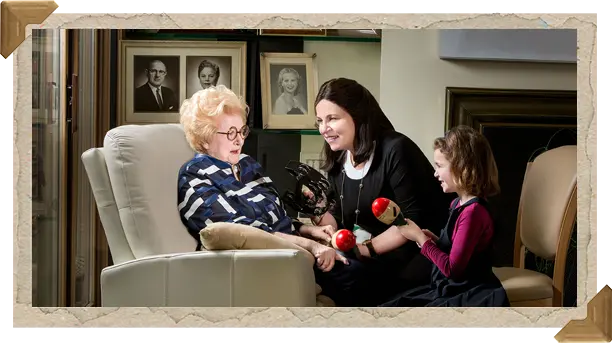 Music Enrichment Benefits
Fosters feelings of joy
Promotes engagement
Increases relaxation
Reduces anxiety and stress
Details
One-on-one interaction
In-person or virtual
Professional musicians
Patients select the music
Family participation option
JHCN does not charge for any of its services. You'll never receive a bill.
Music Enrichment Funds
Burton A. Zipser and Sandra A. Zipser Foundation Music Performance Fund
Carole Jo Lasser Music Fund
Debbie and Jerome Glassman Music Enhancement Fund
To learn about creating a named fund contact Megan Topper
248-592-3969 or mtopper@jhcn.org