Creative Spirit
Beverly & Irving Laker
Art Enrichment Program
Participants engage in art activities through a variety of mediums based on interest. Art enrichment visits present an opportunity for creative expression and adds joy to life.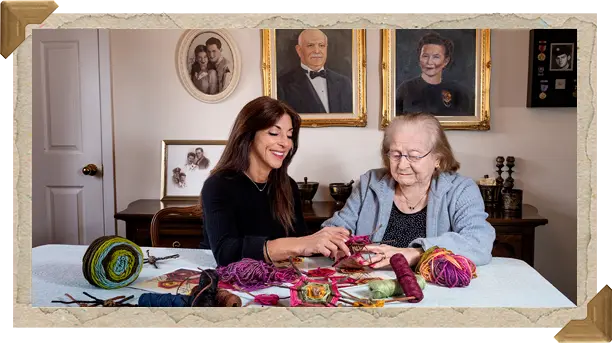 Art Enrichment Benefits
Fosters feelings of accomplishment and productivity
Stimulates body and mind
Elevates self-esteem
Increases sense of independence
Promotes engagement
Details
One-on-one interaction
In-person or virtual
Variety of mediums including fiber art, drawing, painting, decoupage, knitting and three-dimensional craftwork
Family participation option
JHCN does not charge for any of its services. You'll never receive a bill.
To support Art Enrichment
or other Life Enrichments
To learn about creating a named fund contact Megan Topper
248-592-3969 or mtopper@jhcn.org