Finding Peace and Comfort
JHCN's diverse and compassionate rabbis offer vital spiritual care to patients and their families in accordance with one's beliefs.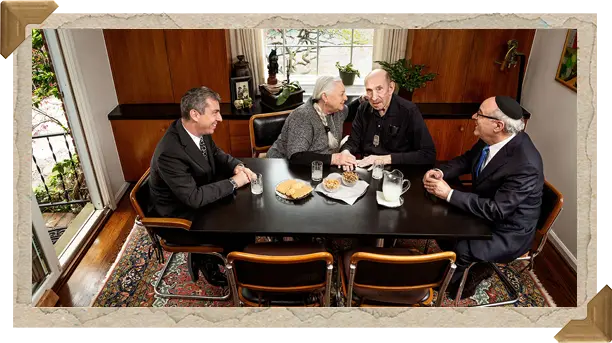 Spiritual Care may include:
Guidance regarding spiritual questions, emotional challenges and uncertainty
Conversation about end-of-life concerns, life review, forgiveness and reconciliation
Facilitation of Jewish prayers and Shabbat and holiday observances in accordance with one's personal traditions
Consultation regarding Jewish perspectives on end-of-life decision making and medical ethics
Collaboration with one's congregational or community rabbi as requested
JHCN does not charge for any of its services. You'll never receive a bill.
To support the Spiritual Care program
To learn about creating a named fund contact Megan Topper
248-592-3969 or mtopper@jhcn.org