The Mind-Body Connection
Participants engage in physical exercises combined with cognitive therapy practices designed to improve quality of life. Movement on the Mind was customized for JHCN and is facilitated by its creators, Becca Wallace and Jennifer Kileny, licensed speech-language pathologists and senior fitness specialists.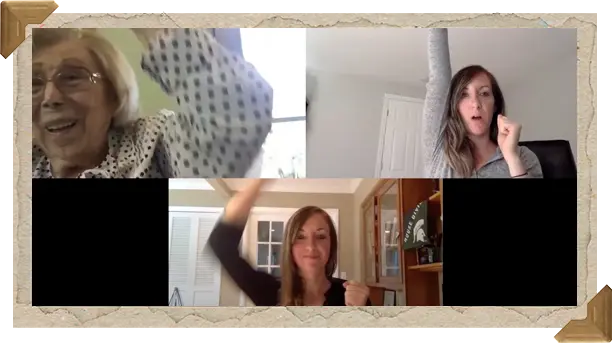 Movement on the Mind Benefits
Improves memory, word retrieval and ability to converse
Strengthens functional motor skills
Elevates self-confidence and independence
Promotes engagement
Details
One-on-one interaction
In-person or virtual
Especially appropriate for individuals with dementia/neurological disorders
Customized sessions based on initial assessment
Licensed speech-language pathologists
JHCN does not charge for any of its services. You'll never receive a bill.
To support Movement on the Mind
or other Life Enrichments
To learn about creating a named fund contact Megan Topper
248-592-3969 or mtopper@jhcn.org