Eva and David Chinsky
LifeLinks Fund
in memory of Rochelle and Edward Chinsky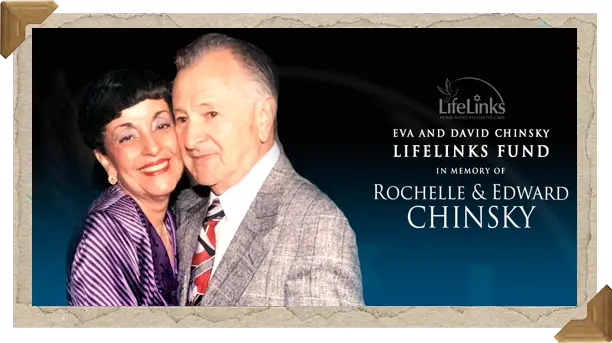 Rochelle and Edward Chinsky were married for more than 50 years. Rochelle, the daughter of Victoria and Roy Ruben, was born in Detroit. Edward, the son of Harry and Sarah Chinsky, was born in Lithuania, where he lived for 15 years, before emigrating with his family to Windsor, Ontario.
After serving in the Royal Canadian Air Force, Edward volunteered to join the fight for Israel's independence. Part of a rogue group of pilots from around the world, he traveled to several countries where he and his crew loaded up disassembled plane parts and flew them to Palestine. There, the early Israel Defense Forces reassembled them so they could fight back when Israel was attacked immediately upon the creation of the new Jewish state.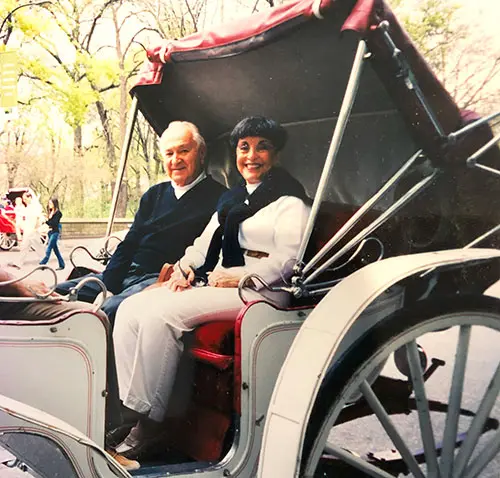 When Edward was 30 years old, he married Rochelle, who was 18 at the time. They subsequently set up house in Detroit, before moving to Livonia about five years later.
Rochelle spent many years as an executive assistant to the CEO of a manufacturing company. After ensuring her children were fed breakfast and were safely off to school, she would drive to work, only to return before her children got off their school bus in the afternoon. She was a committed mother and wife, and a meticulous home keeper.
After becoming an accountant, Edward devoted much of his career to Federal Department Stores, working his way up to the position of controller. Edward was loved by his team at Federal's and was often called upon by the senior leadership of the company for his wisdom and strategic insights.
Rochelle and Edward were members of both B'nai Moshe and the Livonia Jewish Congregation. They were lovers of Israel and proud to be Jewish. They celebrated the Jewish holidays and taught their children the rituals of their religion. Later in their lives, Rochelle and Edward were gifted a trip to Israel by their son David and daughter-in-law Eva. During this trip, the first since Edward fought for the country's independence back in 1947, Edward was honored in a special ceremony by the Israeli Air Force.
Rochelle and Edward, despite the 12-year difference in age, passed away only eight months apart from each other. Edward spent his last days being cared for by devoted volunteers with Jewish Hospice and Chaplaincy Network. Eva and David were so touched by the experience that when they considered creating a fund in their parents' memory, JHCN was the first organization they thought of.
Rochelle and Edward Chinsky are remembered as kind souls, devoted parents and lovers of life. The creation of this fund by Eva and David is their way of memorializing the lives of Rochelle and Edward, and a way to provide others with access to the many services of the Jewish Hospice and Chaplaincy Network.
To contribute to the Eva and David Chinsky LifeLinks Fund in memory of
Rochelle and Edward Chinsky